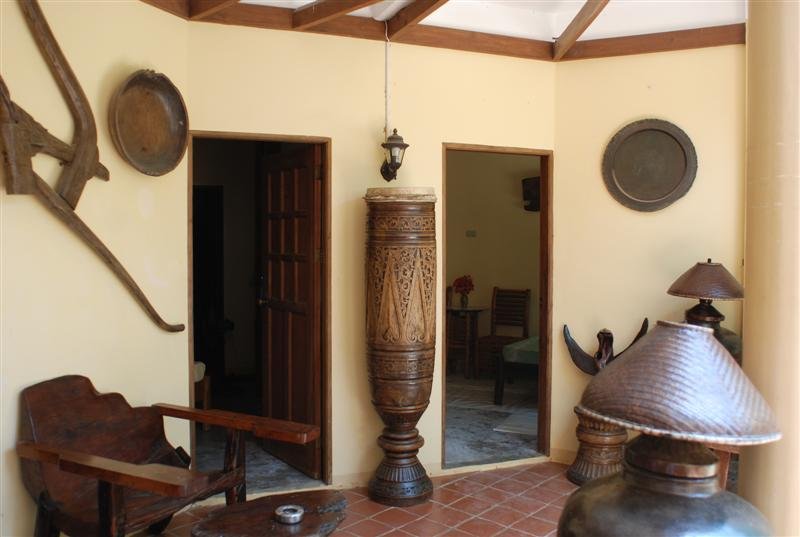 The Perfect Getaway
Welcome to the Casa Aviara Resort & Hotel. White beach at Puerto Galera Mindoro Island Philippines. Located in historic island White beach at Puerto Gallera Mindoro Island Philippines, the Casa Aviara Resort & Hotel is the perfect destination for travelers looking for relaxation and comfort, or travelers looking for adventure. Whatever you are looking for, the Casa Aviara Resort & Hotel  is the perfect hotel choice for your visit to White beach at Puerto Gallera  Mindoro Island Philippines.
The Casa Aviara Resort & Hotel is just steps away from some of Mindoro island finest attractions. The hotel is walking distance from Wally's Bar & Food trip at front of main entertainment place White beach.
Loaded with comforts and amenities, the Casa Aviara Resort & Hotel is not only the finest choice in resorts, it is an outstanding value.
Coffee shop and lounge on premises
Special business travel packages available
Ask about our honeymoon suite
Largest and cleanest hotel rooms in White Beach
Leave your stress behind and immerse yourself in unparalleled relaxation
at the Casa Aviara Resort & Hotel @ White Beach
Attractions
Diving, Island Hopping, Trekking, Jet Skiing, and Kayaking are among the many activities you can do in Puerto Galera. Here are some destinations for you to check out.
TAMARAW FALLS


About 15 kilometers away from the town proper, its natural beauty and pristine clear water makes it as one of favorite attraction of tourists, there are picnic huts, a shower room, and a recreational hall that leads down towards the falls.
ANINUAN FALLS


Approximately 2 kilometers from White Beach and can be reached by trekking on the riverside through lush jungles.
TUKARAN FALLS & RIVER


Tukuran River is about 25 kilometers from the town proper. Experience the rich green vegetation while riding in a kangga(a cart pulled by a carabao)
EXCAVATION MUSEUM


A short walk from the Immaculate Concepcion Church, it houses artifacts and antiques excavated within the municipality. The precious jars are clear manifestation that indeed Puerto Galera was a trading port between China, Malay and other Asian continents.
CORAL GARDENS
Corals and coral reefs can be viewed nearTangalan point, San Antonio point, Medio Island, Minolo Paradise and in Sabang Plateau.You'll see fishes of varied kinds and colors zigzagging through reefs and corals.
MANGYAN SETTLEMENT

The Baclayan/TalipananMangyan Settlements are areas you can visit where the native tribes reside
BEACHES
White sand beaches and attractive coral deposits line the entire coasts of Puerto Galera. Most famous are White Beach, Big and Small Lalaguna, Talipanan, Aninuan, Haligue, Long Beach, Dulangan(Bulabod), Boquete and Villaflor.
LIGHTHOUSE
Located in Sinandigan, the lighthouse offers a stunning view of Isla Verde and the dive sites located nearby.
PONDEROSA GOLF CLUB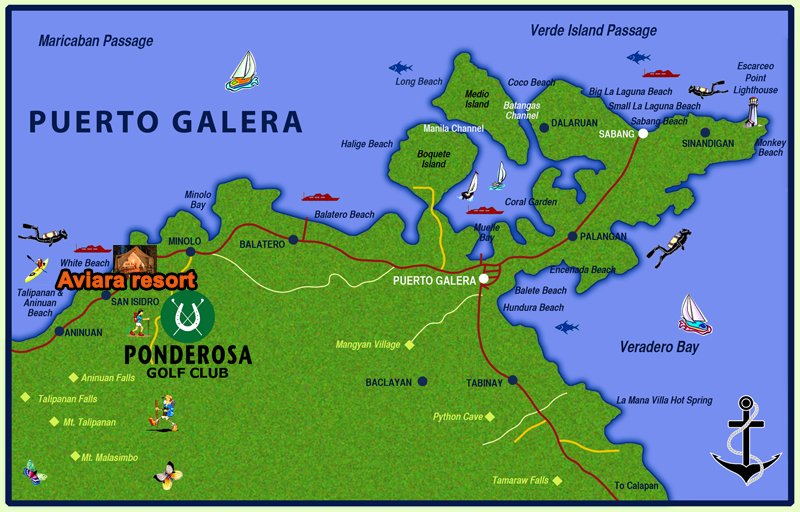 Located 2,000 ft. above sea level, all inland bays and coves of the town are easily captivated here. A 9-hole golf course and a clubhouse with a spectacular view can be enjoyed by guests of the resort. 3 km away from Aviara resort & hotel.
MANGROVER FOREST PARK


A protected area where you will find exotic and massive trees of different species.
PARADISE ZOO


More than 1,000 reptiles and other animals are waiting for your visit. close to king cobras, black mambas, giant snakes, spitting cobras and lizards. Guided tours are available at the zoo.
HISTORICAL SITES
1. Black Rice and the Cross with two Canyons at Muelle, Poblacion.
2. Garita or Guardhouse at Behiya, Lalaguna that was the guarding point for the entry of pirates and marauders to the coves of Puerto Galera.
Casa Aviara Resort & Hotel
white beach,Brgy San Isidro,Puerto Galera  Mindoro island Philippines
Manila office: 1737 Mabini st,.Malate Manila (632)252-2544/Resort direct TEL(632)359-6664
Mobile
Globe (+63956)726-5392
Smart (+63928)684-2034
Korean desk(+639669761323/+632)359-6631)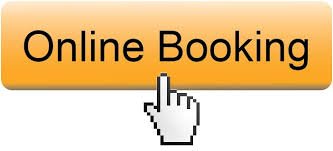 Important Notice – if you didn't send or payment deposit 10 days before check_in,we treat as only a pencil book guest,
may have cause cancelled by other clients who pay deposit first.